"As a unit, Let Spin is as tight as Fred Astaire and Ginger Rogers—Steal The Light is the group's third album and it shows. Do not look for hummable tunes or theme- solos-theme structures. The music is high energy and intense, but it is also intricate and nuanced; and while it is played with passion, it is also cerebral. It demands the listener's attention and that attention is rewarded."
- All About Jazz
About
Our 4th Album has been recorded and is currently getting mixed and mastered, ready to be available very very soon!!! WATCH OUT
----------
Let Spin are an egalitarian post-jazz four-piece whose members are active contributors to the fertile London, UK and European jazz scenes.
Featuring Ruth Goller (Melt Yourself Down, Vula Viel), Chris Williams (Led Bib, Sarathy Korwar), Finlay Panter (Beats & Pieces Big Band, Sound 8 Orchestra) and Moss Freed (Union Division, Spike Orchestra).
Since their inception, Let Spin have maintained an egalitarian musical ethos, giving each of them the opportunity to write for the project and have equal say over its decision-making. Yet, with their third album, Steal The Light, it is the progress they have made in developing their respective compositional voices and musical outlooks independently that has resulted in their most accomplished, experimental and meticulously-produced album to date.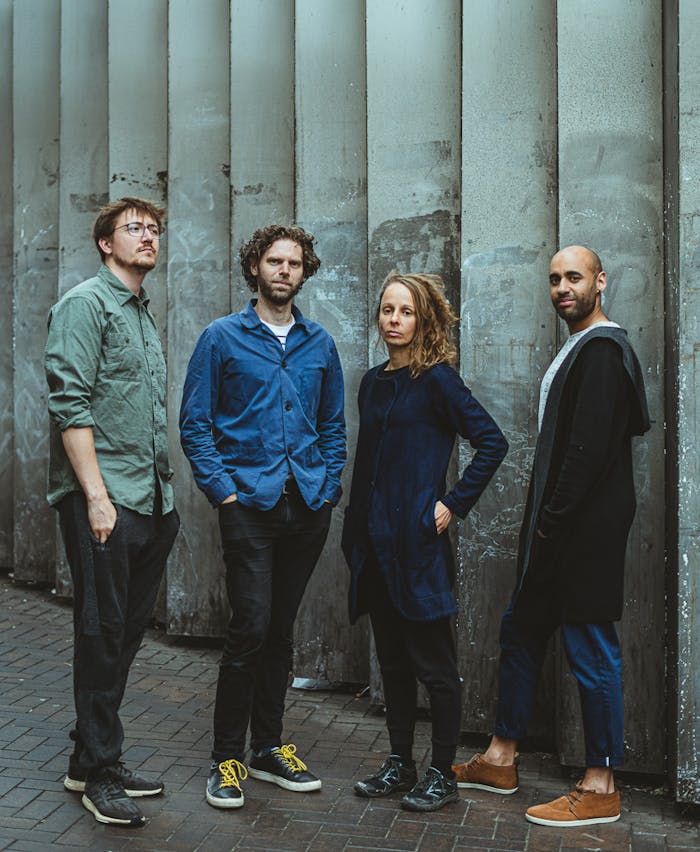 Music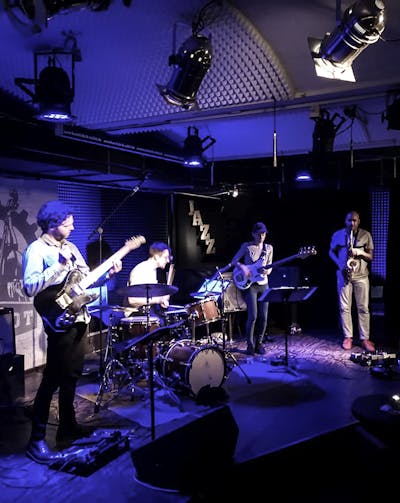 STEAL THE LIGHT - Out now
In experimenting with time and space, challenging their own compositional tendencies and striving for a more experimental production style, Let Spin have crafted a fluid yet focussed LP that reflects their maturity and ambition. Fans of the boundary-pushing projects led by Mark Guiliana, Petter Eldh, Anton Eger and Jim Black are certain to appreciate Steal the Light's enticing sound world.
Prior to the album sessions, the band members exchanged mixtapes, introducing each other to electronic soundscapes and production techniques that would ensure a clear vision and cohesive sound. By the time the band convened at Hull University's Duality studio, they each harboured desires to use the studio as an instrument, to implement inspirations found in music beyond the worlds of jazz and rock, and to challenge some of the conventions of meter, groove and melody. To realise their ambitions, the group worked closely with engineer/producer Alex Killpartrick (Kit Downes, Alice Zawadzki, Liam Noble), inviting him to have a greater creative influence than on either of their previous two records — one of which he mastered and one of which he mixed.
Tour
At the moment it looks like we won't be touring till after the summer of 2022, but then after that we plan to be on the road, playing music from our most recently recorded 4th ALBUM!!! We're really excited to release this album, as we have quite a new approach to how we recorded this time, and we also have a new approach to what we play on gigs. Some of you will have witnessed this in our last tour in October 2021. If you haven't witnessed it then you'll just have to come and see us or/and get the new album!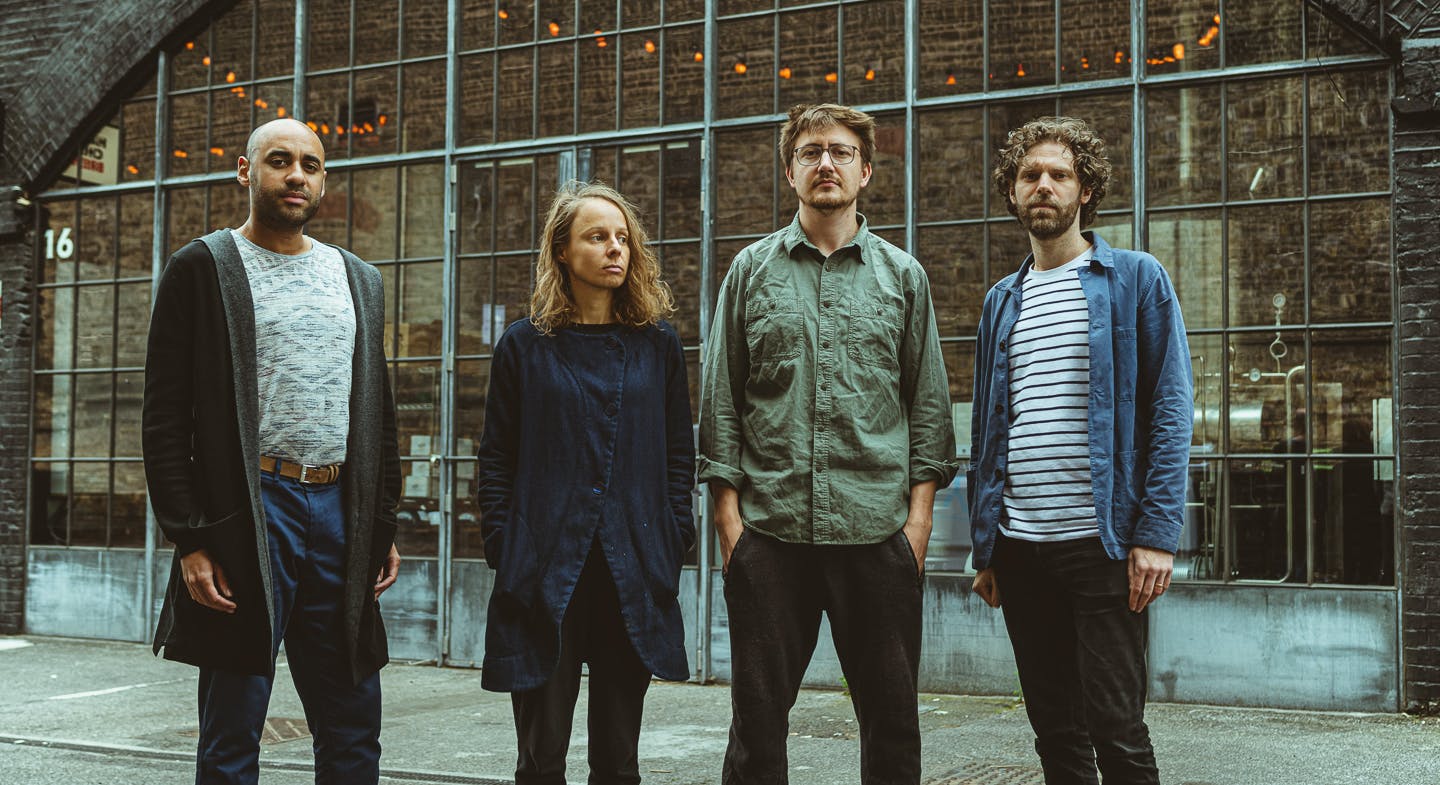 VIDEOS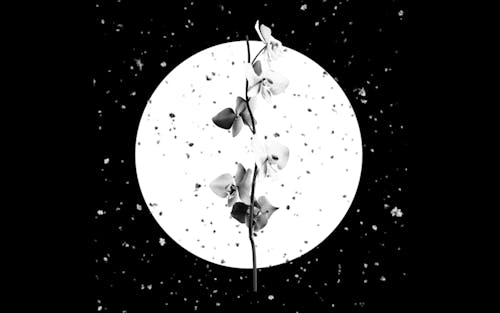 Sketch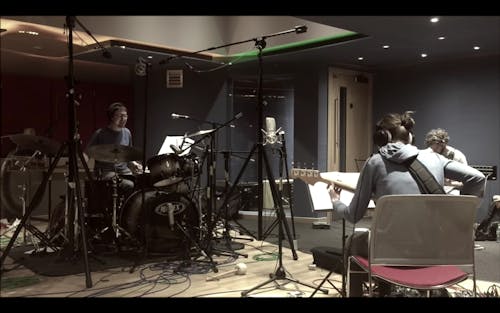 Let Spin in the studio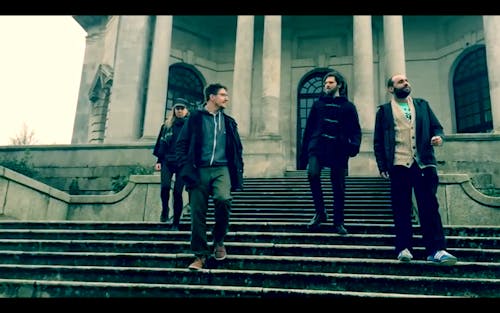 Let Spin tour 2015
"An original identity that promises to be one of UK jazz's best…"
- The Guardian
"A new prog-jazz supergroup"
- Jazzwise
"British Punk Jazz with a wiry electrical crackle"
- Uncut
Contact
Get in touch
Join our mailing list
Subscribe to our newsletter here.
Follow us
"An original identity that promises to be one of UK jazz's best…"
- The Guardian
"A new prog-jazz supergroup"
- Jazzwise
"British Punk Jazz with a wiry electrical crackle"
- Uncut